NEW POLYURETHANE STONE SHIELDS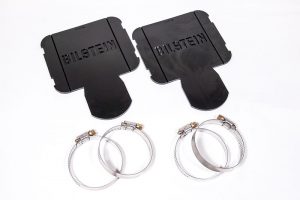 Now available is a new product to protect your rear shock absorbers from stone and rock damage caused by front tyres over a long period under 4WD/outback conditions.
This problem is only caused when vehicles are used on rough gravel surfaces. It does not affect Bilstein shock absorbers under normal conditions.
The tough polyurethane covers are available for both the B6 and B60 versions.
Talk to our sales staff about this option when buying Bilsteins from us.