4WD World is a major Australian distributor of the Bilsteins product range
Call to order on 1800 807 176
4WD World is a major Australian distributor of the Bilsteins product range
Call to order on 1800 807 176
The Bilstein speciality is the high- pressure monotube shock absorber.
Where most shock bodies are cut from a piece of steel tubing, Bilstein uses a unique seamless extrusion process for greater strength and uniform 2mm thickness. The finished body is mated with a solid induction-hardened, chrome-plated and polished shaft, specially machined valving components and high quality seals.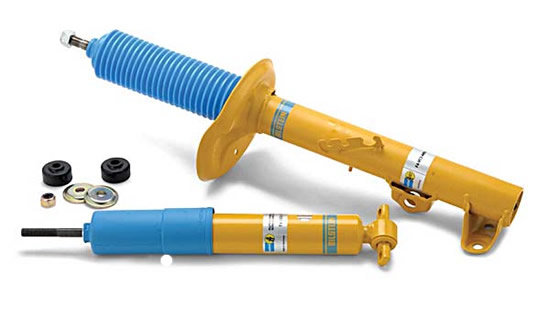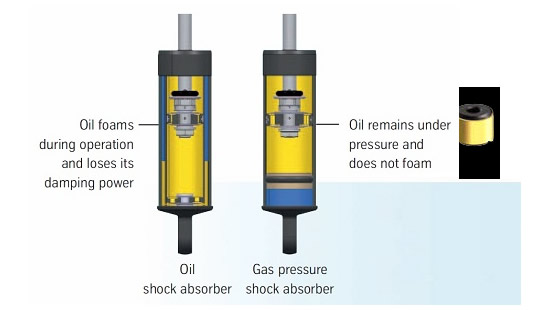 BILSTEIN gas pressure technology
Over time, the mono-tube gas pressure technology developed by BILSTEIN has established itself as a standard in automotive construction. This technology involves keeping the oil in the absorber under pressure, which prevents it from foaming when temperatures and loads are increasing. As a result, full damping power is retained even when the system is placed under extreme stress, a feature that can be observed in the self-lowering piston.
BILSTEIN Twin-tube technology
The proven technology of a twin-tube absorber is applied in the vast majority of all vehicles. BILSTEIN's twin-tube absorbers, featuring "original equipment manufacturer" quality that has undergone rigorous testing, offer a marked improvement in driving characteristics with universal spare parts replaced in a timely and efficient manner. Oil or gas pressure technology Only tested, OEM quality is provided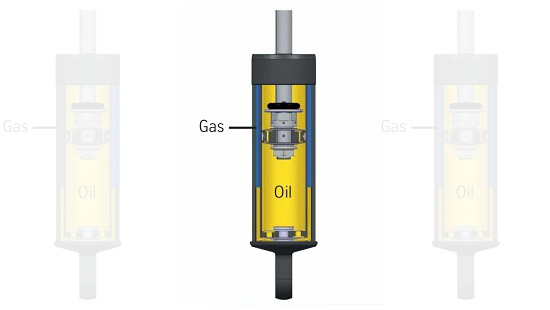 100% customer satisfaction is our aim
"Hi Ed thanks for the prompt service and delivery I wish all companies were as efficient as yours, I have fitted front and back shockies and they made a huge difference to the front and it should be a lot better when we have our new van on the rear."

"I just want to say that the shocks arrived a few days ago and are now in place on the Challenger. They feel great and have already been having a workout on the back road into Darwin. Thanks so much for the good communication and quick delivery. Its been a good experience doing business with you and I will certainly let friends know to check you out when they are looking for stuff for their vehicles."

Just wanted to give you some feedback after the fitment of my suspension last week. Firstly thank you for all your advice and help in getting the right product for my purpose. The Dobinsons and Bilsteins combination are a great pairing for my application and I would recommend this set up for other V6 Amarok owners. I was initially worried the set up would give me a harsh ride in order to carry the weight required, but was pleasantly surprised to feel a nice initial compliance which is in keeping with the Amaroks comfy ride quality when standard. It soaks up the hard knocks even better than before without affecting ride quality unladen and when loaded up it keeps its form brilliantly. The trailer sits at a good height and I can throw anything on the ute now without it being a problem.
Freecall 4WD World on 1800 807 176 or get a quote below
Discover The Bilstein Benefits Now…