4WD World is a major Australian distributor of the Bilstein product range
4WD World is a major Australian distributor of the Bilstein product range
Made for Australian  conditions
A warm welcome to the world of Bilstein: a name which, for over 50 years now, has been synonymous with the highest level of quality in suspension technology.
Here you can find  information that will help you make your decision much easier including:
The Bilstein name is still responsible for producing the best there is. Bilstein are regarded as the ultimate in shock absorbers. Made in Germany, they feature mono tube gas construction and heavy duty components and the highest quality design features.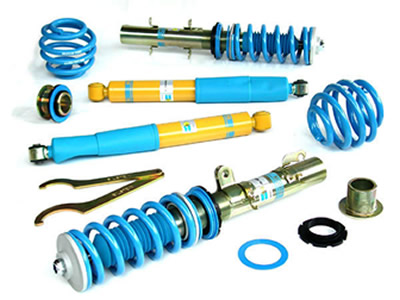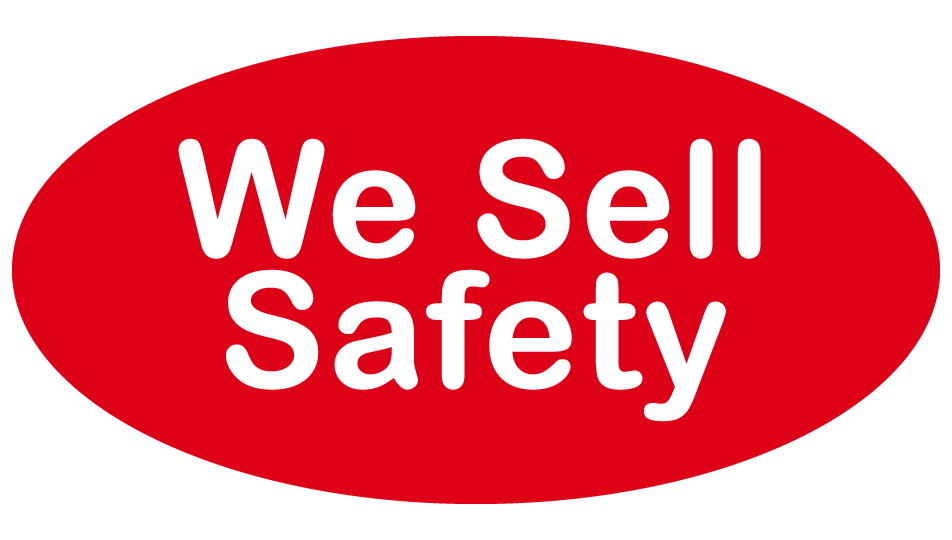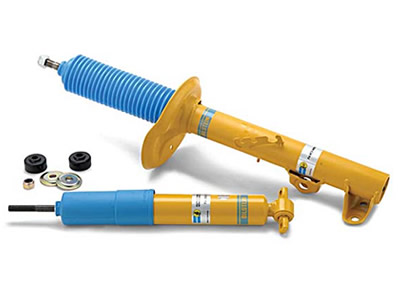 The ultimate shock absorber
Bilstein shock absorbers give a superior ride and dampen the effects of bumps and dips very effectively. They are ideal for use with leaf springs, coil springs or torsion bars.
But the only way you can truly experience Bilstein is to set off on your first journey and savour the feel of Bilstein products at the helm.
4WD World have over 30 years experience in 4WD products, modifications and improvements to make your 4WD perform to its optimum.
Send us an email or free call us on 1800 807 176 to discuss your Bilstein needs.
Made for Australian  conditions
4WD World supply and sell German made Bilsteins that are:
Repairable
Revalveable
Proven in harsh Australian outback conditions
Valved to suit Australian conditions and raised heights (where applicable)
We now sell the Bilstein 5100 series American made product range that are highly recommended for USA made vehicles such as:
Dodge Ram
Chev Silverado / 2500HD
Ford and F Series
Jeep Grand Cherokee
Toyota Tundra Vehicles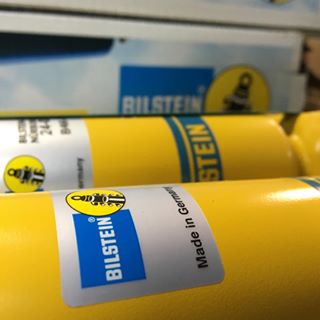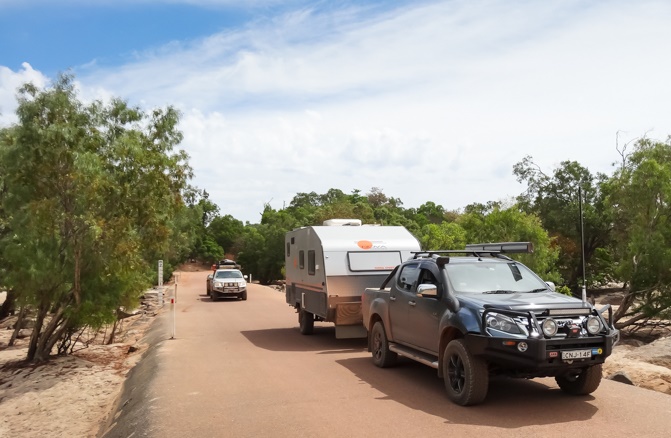 Talk to us before buying
Don't be tempted to buy from other online stores based on price quoted.
It's important to purchase the springs, shock absorbers or a complete kit that will actually improve your vehicle (not wreck it!)
We'll ask you questions about:
Your use
Your expectations
Your budget
Your vehicle tyres
Accessories fitted
…before recommending some suitable options.
In short, buying off the web on price can create problems rather than solve them.
Call us on 1800 807 176, 5 ½  days a week
100% customer satisfaction is our aim
"Hi Ed thanks for the prompt service and delivery I wish all companies were as efficient as yours, I have fitted front and back shockies and they made a huge difference to the front and it should be a lot better when we have our new van on the rear."

"I just want to say that the shocks arrived a few days ago and are now in place on the Challenger. They feel great and have already been having a workout on the back road into Darwin. Thanks so much for the good communication and quick delivery. Its been a good experience doing business with you and I will certainly let friends know to check you out when they are looking for stuff for their vehicles."

Just wanted to give you some feedback after the fitment of my suspension last week. Firstly thank you for all your advice and help in getting the right product for my purpose. The Dobinsons and Bilsteins combination are a great pairing for my application and I would recommend this set up for other V6 Amarok owners. I was initially worried the set up would give me a harsh ride in order to carry the weight required, but was pleasantly surprised to feel a nice initial compliance which is in keeping with the Amaroks comfy ride quality when standard. It soaks up the hard knocks even better than before without affecting ride quality unladen and when loaded up it keeps its form brilliantly. The trailer sits at a good height and I can throw anything on the ute now without it being a problem.

Regarding the Bilstein shock absorbers for the rear of a VW Bora sedan, I picked up delivery Saturday morning 30th Sept and installed same day. Very happy with the ride and performance. Thank you very much for the service that you provide. I was very pleased by the very prompt delivery of the Bilsteins, very well done. If I need shock absorbers in the future, I know who I can count on to come through with the goods. Maurie Durham

Ed Just a short note to say how happy I am with the Bilstein B6s you supplied for my Pajero 4WD. Your sales staff were excellent to deal with and recommended the Bilsteins over other brands. The ride and handling are superb. Thanks for your recommendation. Martin Darche, Brisbane

Hi Ed I had the suspension kit fitted last Friday and it's really good - way better than I expected. Thanks, Tanya (MU-X owner)

I ended up going with Ed's recommendations and haven't been happier. Car has been all over Australia and up through the centre under a variety of conditions, both towing and without, and the Kings and Bilsteins with the Firestone airbags did the trick. I ended up changing the rear springs out for heavy duty but stuck with Kings and all up they are a great combination. When I change vehicle I will definitely enquirer as to the most appropriate kit at that stage. (Purchased suspension for 120 Series Prado)

Suspension worked a treat, top ride at a good price, thanks very much. (Purchased Bilstein / Dobinson suspension kit to suit 105 Series Landcruiser)

Ed and the team at 4WD world were great at assisting with the decision of what to think about and consider when deciding on aftermarket suspension for our PX2 ranger. In the end we went with the combination of Bilstein shocks and Dobinson springs/leafs. It has currently produced a remarkable improvement  to the OEM suspension. When there was an issue with timing of the delivery Ed went out of his way to rectify the concern to ensure we were able to get the suspension fitted in time for our next family trip. We really appreciated the efforts he made.

Fitted the Dobinson front springs and Bilstein shocks all around to the Ranger. The front came up well and truly and the ride is a huge improvement. It handles the horrible country roads with a firm comfortable ride and no harshness. Well worth the investment. Wheel alignment tomorrow to finish the job. Regards Neil

I've owned my GQ Patrol since 1989 and fitted Bilstein B6 shocks and 1" raised coils to it then. They have performed extremely well over the last 30 years and are now due for replacement. These must be the best value for money quality shock absorbers ever made. They represent German quality at a reasonable retail price, so my decision to replace them with another set is one of the easiest decisions I've ever made. Richard Galt. Satisfied Customer.

I would like to thank Ed and the team at 4WD World for your prompt service! I have already received and fitted the Bilstein's and looking forward to the next purchase.
Freecall 4WD World on 1800 807 176 or get a quote below
Discover the Bilstein Benefits now…