4WD World is a major Australian distributor of the Bilsteins product range
Call to order on 1800 807 176
4WD World is a major Australian distributor of the Bilsteins product range
Call to order on 1800 807 176
How to spot faulty shock absorbers
Made for Australian  conditions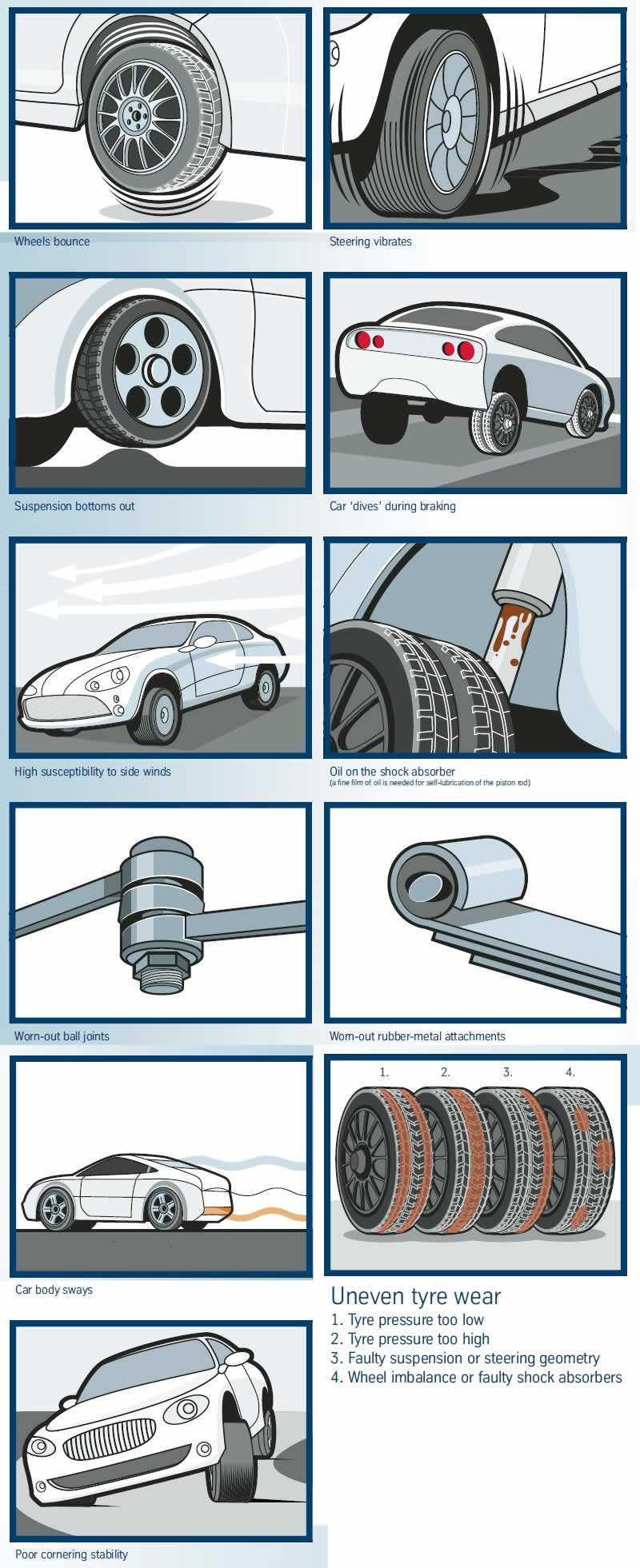 Do you have any Bilstein brochures
 Brochures
Posters / Brief Information
Will Bilsteins fit with my raised 4WD Suspension?
Yes we sell "long travel" B6 Bilsteins that have longer open and closed lengths to suit 50mm raised 4WDs.
These are able to compliment the vehicle's ride and handling and will give the renowned Bilstein longevity.
The Bilsteins suit both raised coils or leaf springs and are very competitively priced, compared to other brands.
Note: At 4WD World we have other options for vehicles with lifts greater than 2" (50mm); i.e. Patrols with 3" or 4" or greater.
Are Bilsteins worth the extra $$
Yes, without a doubt. They are a premium quality performance shock absorber by which other lesser quality products are judged.
On a cost per kilometre basis, the Bilstein shock absorbers are the best value for money. The fact that they have the added bonus of superior ride and improved handling is a bonus.
Freecall 4WD World on 1800 807 176 or get a quote below
Discover The Bilstein Benefits Now…